What To Do In Candidasa When You're Not Diving
The fishing village of Candidasa is a small town in East Bali. It's around 2 hours from Kuta and Bali's Ngurah Rai Airport, but can feel like a whole different island. This area definitely attracts tourists and ex-pats but is still very Balinese. The majority of guests at Lotus Bungalows Candidasa are divers, so what if you don't dive or just want to have some downtime?
Get a Spa Treatment
Bali is known for its incredible spas and Lotus Bungalows has its very own spa. Indulge yourself with relaxation and revitalization at Lotus Bungalows Spa. You can choose from a variety of massage treatments passed down through generations of Balinese families. The spa therapists use techniques tried and tested to sooth tired muscles, encourage well-being and keep skin soft and supple.
These massages are an excellent way to unwind after diving or get ready for your next dive. It's also wonderful if you don't dive to indulge and let yourself be pampered by the professional therapists.
Go to the Beach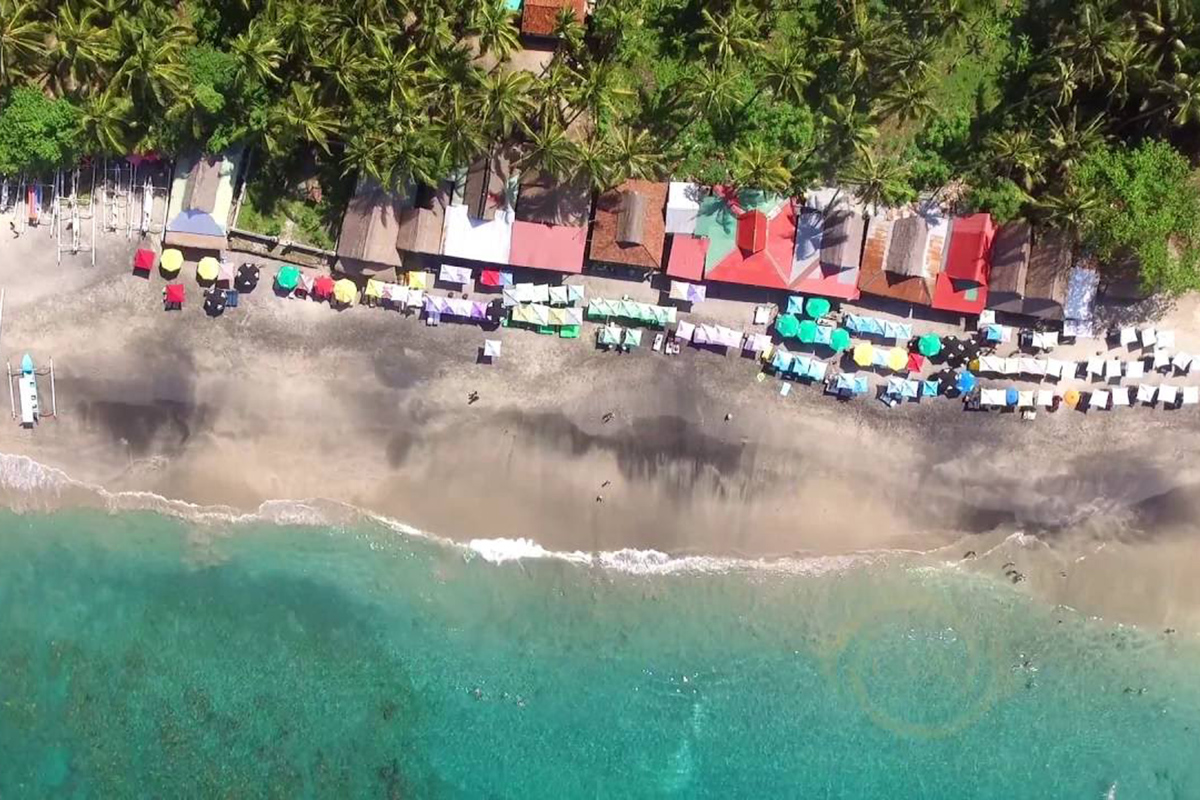 There are beaches in Candidasa, but unfortunately much of the white sand has been eroded. Some parts of the beach are accessible at low tide only, or from certain hotels. However, Candidasa is just a 15 minute drive from one of Bali's most spectacular beaches, Pasir Putih Bug-Bug.
Sometimes called the Virgin Beach, this beach is down a very long bumpy road, which has kept it somewhat untouched. There are tourists, and locals like to swim there in the afternoons, but it's still very secluded. For a day on the beach swimming, sunbathing and sipping coconuts, it's just right the spot.
Have a Great Meal
Diving can make you hungry, so refuel with a great meal. Lotus Bungalows has a fabulous restaurant with a mix of local, Italian and Mediterranean cuisine. The wood-fired pizzas are legendary, and with a nice big glass of wine and a fresh salad, you'll be totally revived. You also have the bonus of listening to the waves while you eat under the beautiful bamboo roof.
If you feel like a stroll, there are some other nice low-key restaurants in Candidasa. And if you're feeling really refreshed after a great meal at Lotus Bungalows, a few places on the main strip have live music too.
Stretch it Out
Yoga is a fantastic way to make your breathing and muscles more efficient, perfect for divers. Even if you've never taken a yoga class before, you might just feel the urge to start in Candidasa. It really it that relaxing that you will sleep deeply and be ready to get up and salute the sun.
There is a weekly yoga class at Lotus Bungalows on Fridays at 3pm, which guests are welcome to join. If you have your own practice there is space at the resort, and also a teacher can be called for private classes.
Take a Walk
If you know Bali, you'll know that walking for pleasure isn't something that comes naturally to the Balinese. However, many tourists like to take a stroll around town or even out into the countryside. Candidasa has an easy main street to walk on with pavements on each side if you want to just see what's going on in town.
It's also a great starting point for walks out into the villages or to temples in the area. Pura Segara is not far from the main town but is rewarding because of the beautiful views over Candidasa and out to Nusa Penida. A little further is Gumang Temple, which also looks out over Candidasa. You can reach the stairs to this temple about 2.5 kilometres from Candidasa.
Candidasa is really a taste of Bali's past but also has all mod cons. We hope this post has convinced you that it's great for diving but also has lots more to offer. Leave us a comment if you think Candidasa might be for you.