5 Best Weekend Breaks in Bali for Quiet Time
There are hundreds of places to escape to for a weekend in Bali but when you want peace and quiet you need to choose wisely. You may have to drive a little further but it will pay off with the total relaxation you will find. Here are our 5 Best Weekend Breaks in Bali when you need some quiet time.
Candidasa
Bali's east coast is well known for diving, snorkeling, and fishing trips. This brings travelers that aren't looking for parties but a connection with nature. Candidasa is a quiet town that caters for tourists but is also very traditional at the same time. About an hours' drive from Ubud or Sanur, it is easy to get to but has a very seaside holiday atmosphere. Families with small children will enjoy Candidasa for its ease of getting around and small strips of beach where kids can run and play within eyesight of parents.
Kintamani
If you want to see a different side of Bali, head into the mountains. The volcanic landscape and cooler temperatures are the perfect escape for a weekend away.
Located at the north-east end of the Mount Batur caldera, the views are spectacular and there are plenty of things to see. Visit the Bali Aga (original Balinese people) village of Trunyan, trek up Mount Batur, or simply stay in a guesthouse or glamping tent and enjoy the mountain air.
Uluwatu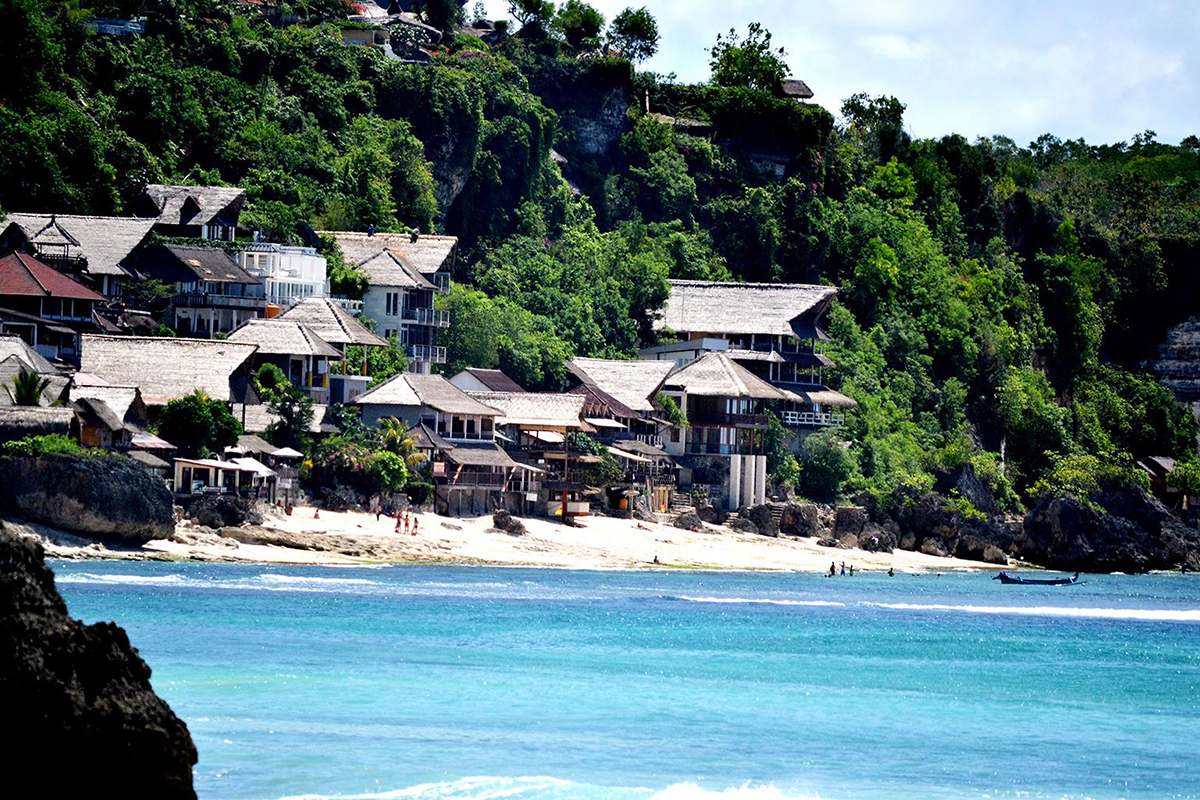 Although Uluwatu has become much busier in recent years and the nightlife can get pretty pumping, it is still a great beach getaway. Choose a small guesthouse on the beach at Bingin, or on the cliffs at Padang-Padang or Balangan and you will feel like there is no one else in the world. If you surf, Uluwatu is the ideal weekend break as you can get up in the morning with the surf right on your doorstep.
Amed
Under the shadow of Bali's largest volcano Mount Agung, Amed is a first and foremost a traditional fishing village. Many ex-pats in Bali choose Amed for their weekend breaks for its total peace and tranquility. There isn't much to do but dive, snorkel, eat fresh fish on the beach, and enjoy the sound of the waves washing up on the shore. If you bring a good book and enjoy napping, Amed is the perfect place for you. Amed is about a 2.5 hour drive from the Kuta-Seminyak area or 2 hours from Ubud.
Balian
A hidden gem in Bali, Balian is around 60 kilometres or 1.5 hours southwest of Ubud or about the same from Canggu. Well known by surfers, Balian has great waves and best of all, tons of space to surf unlike crowded Canggu. There is nothing to do in Balian but surf and chill so make sure you are really looking for time to switch off and enjoy sunsets, star-filled skies at night, and exploring caves and rock pools.
How do these weekend breaks in Bali sound to you? Clearing your head, getting in touch with nature, and enjoying the company of friends, family, or even yourself is easy to do in Bali if you know where to go.