What to Do in Candidasa if You Don't Scuba Dive
It's often the case that couples or friends traveling together have different passions or hobbies. Because scuba diving is an activity you must be qualified to do, it sometimes means splitting days for divers and non-divers traveling together. No worries though, there are plenty of things to do in Candidasa while your companions go diving. Here are a few things you can do when you are left behind by your diving companions.
Have a spa treatment
Spa treatments are one of the best things about a holiday in Bali. They are amazingly affordable and the therapists are some of the best in the world. Massages, body scrubs, and other relaxing beauty treatments help you to feel refreshed and relaxed. At Lotus Bungalows Candidasa the spa therapists use fragrant oils and local herbs made with recipes passed down through generations.
Visit Tenganan Village
Tenganan is one of the oldest villages in Bali and it is just a short drive from Candidasa. It is lovely to stroll around and meet some of the residents whose families have been part of the community for generations. The village is famous for its traditional double ikat weaving and there are demonstrations to watch and chances to buy some of the beautiful fabrics to take home.
Join a dive trip for snorkeling
On some dive trips snorkelers are also welcomed to go along. While the divers head deeper, you can enjoy the shallower reefs and drifts. The dive at Tulamben is a favorite with snorkelers as the reefs and even shipwreck is accessible from the beach. There are tons of colourful fish to watch and a nice selection of corals to see.
Relax by the pool
What is better than some quiet time by the pool with a book and a cold drink? There is a beautiful oceanfront infinity pool at Lotus Bungalows Candidasa where you can catch some sun and enjoy the peace and quiet of the resort. There are also nice shaded bales in case the heat gets too much. Order drinks and snacks from the friendly staff and just let yourself totally relax.
Take a walk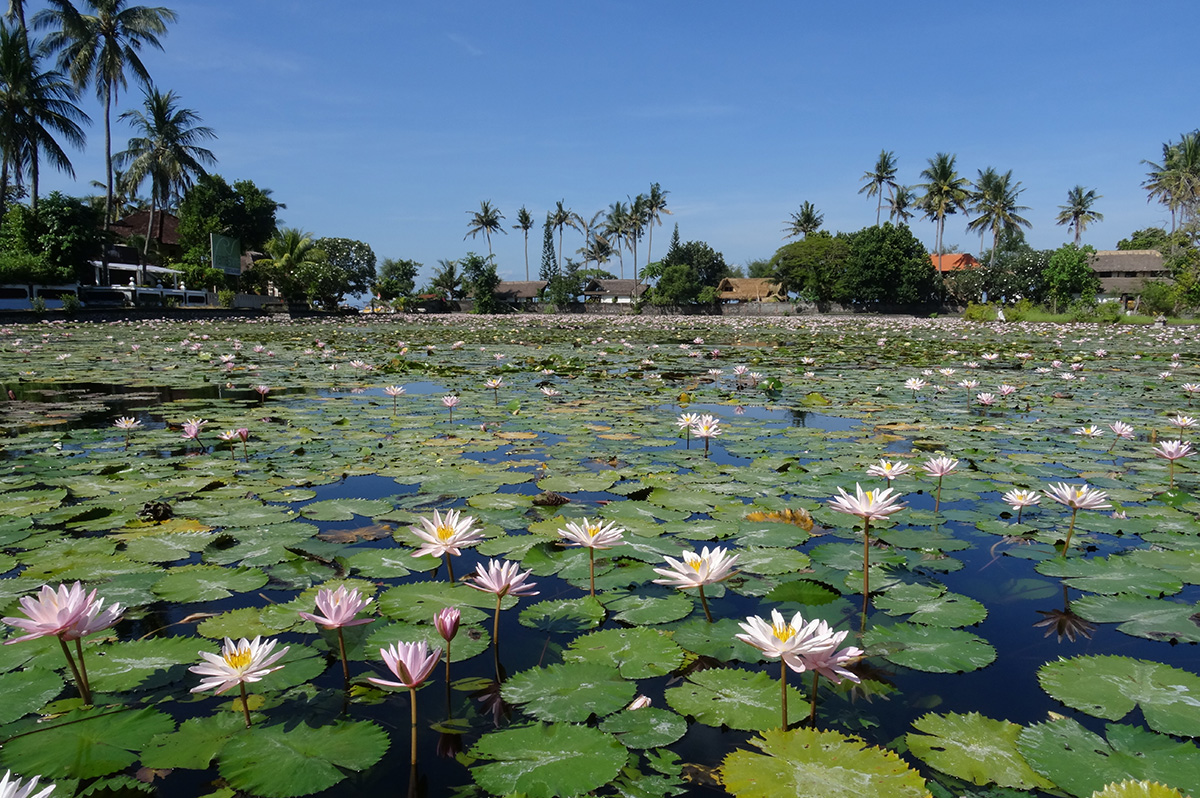 Candidasa is quite small so it is easy to walk around. The main road can be very busy but there are smaller roads that you can safely walk on. You can also walk on the beach and rocky shoreline when the tide is out. It's nice to just explore a little bit and visit the Lotus lagoon, which is one of the icons of Candidasa.
It may be a contentious point when you are holidaying with a scuba diver. Planning for time to do independent activities isn't a bad thing though. It's actually a great time to be able to enjoy your own company and indulge in a little 'me time'. What are some things you like to do when you are alone on holiday? We'd love to hear about it in the comments box below.