How to Spend a Romantic Holiday in East Bali
A romantic trip to East Bali is a wonderful opportunity for couples looking for a peaceful yet exotic getaway. East Bali is known for its natural beauty, quiet beaches, and unique cultural attractions. For spending some quality time as a couple the area is one of the best places to be in Bali with plenty to do together. Read on to find out how to spend your romantic holiday in East Bali.
Watch the Sunrise
Waking up in East Bali is a wonderful feeling. This coast has some of the best sunrises on the island, so it's definitely worth waking up early to enjoy the light. The quiet of the area and sound of the waves are the perfect way to start your day together.
Cultural Sights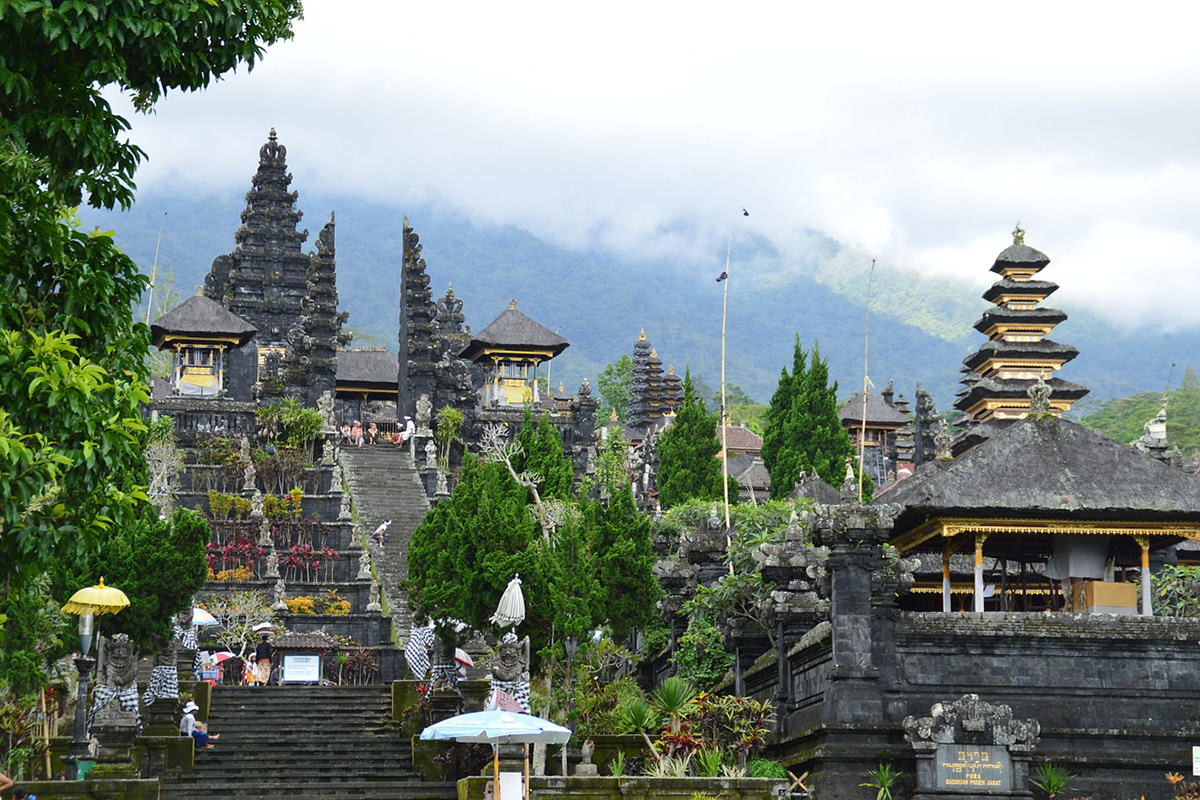 Tirta Gangga Water Palace is a lovely place to wander together hand in hand. This beautiful water palace was once the private retreat of the King of Karangasem. Today, it's open to the public and features stunning gardens, ponds, fountains, and sculptures. Take some photos together to remember this idyllic setting.
For a day trip in East Bali, Besakih Temple is around an hour from Candidasa. Besakih is the largest and most important Hindu temple on the island, hence often being called Bali's Mother Temple. It's located on the slopes of Mount Agung and offers stunning views of the surrounding landscape. A cultural experience like this shared with a loved one makes it extra special.
Explore Underwater & the Beaches
Adventurous couples will love the opportunities for diving and snorkeling in East Bali. From Padang Bai to Candidasa, and all the way to Amed and Tulamben are the best areas for seeing beautiful corals and other marine life in all of Bali. Diving or snorkeling together is a wonderful experience and will enrich your lives in many ways. You can even learn to dive in East Bali with Gangga Divers. Imagine how amazing starting this journey together would be!
Being by the ocean is romantic in itself but having a day to do nothing but lay in the sun and splash in the water is a dream. Bug Bug beach, sometimes called Virgin Beach, is only around 15 minutes from Lotus Bungalows Candidasa. It is a long stretch of soft sand and clear water backed by a shady coconut grove. Rent side-by-side daybeds and enjoy the peace.
Have a Romantic Dinner
There isn't much better than a romantic dinner together with your partner. Lotus Bungalows Candidasa offers a beautifully designed bamboo restaurant that faces out to the sea where you can enjoy fresh local favorites and tasty Mediterranean dishes. Order a glass of wine and cheers to time well spent together.
A romantic trip to East Bali can be a truly unforgettable experience. Whether you're looking to relax on the beach, explore the local culture, scuba dive or simply spend time with your partner, East Bali has something for every couple.
Have you visited East Bali with someone you love? If so, tell us about the most romantic thing you did in the comments box below.