Why Candidasa is Bali's Best Kept Secret
Candidasa is often referred to as Bali's best kept secret because it's a lesser-known and quieter alternative to the island's more touristy areas like Kuta, Seminyak, and Canggu. Despite its tranquil and serene atmosphere, Candidasa offers stunning natural beauty, rich cultural heritage, and a range of activities for all kinds of travelers.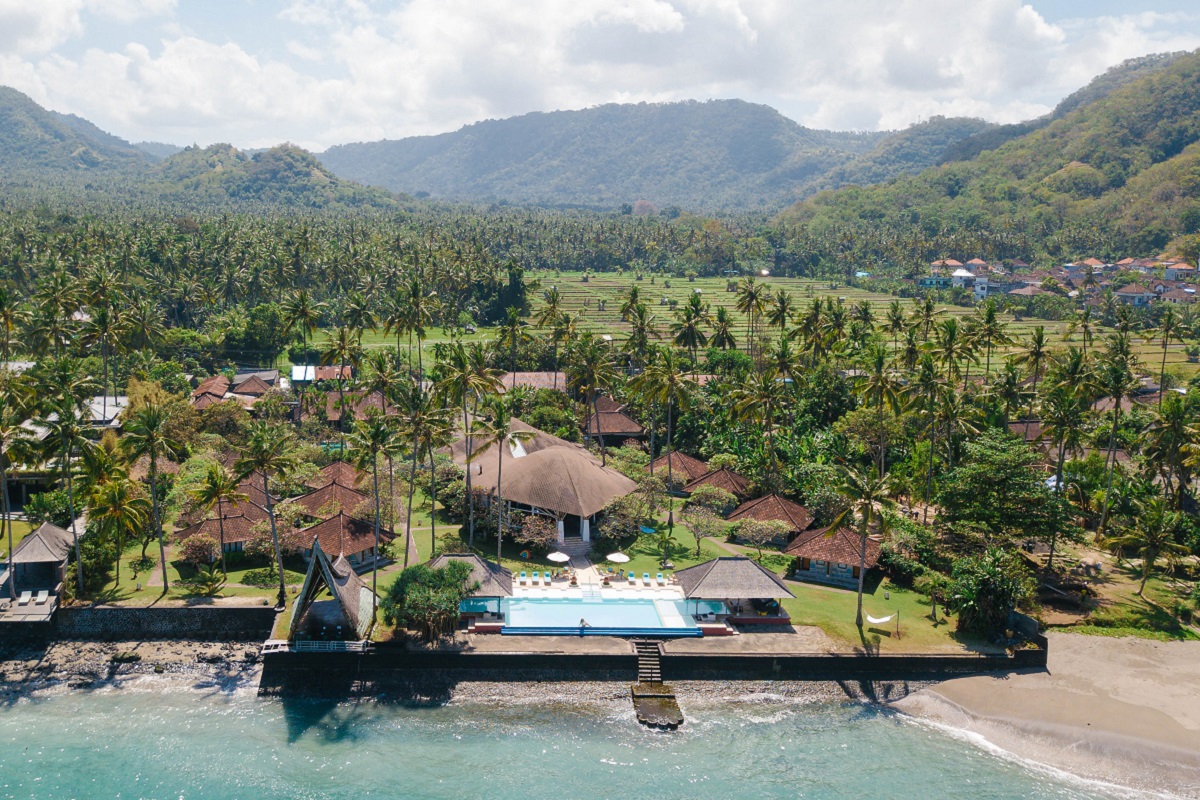 Located on the east coast of Bali, Candidasa is surrounded by rice paddies and offers picturesque views of the Indian Ocean. Thanks to its coastal location it is also a great spot for diving and snorkeling thanks to its crystal-clear waters and abundant marine life. There are a ton of beautiful dives very close to Candidasa, including dives for beginners like Blue Lagoon and Amuk Bay in Padang Bai. For more skilled divers the islands of Gili Biaha, Tepekong and Mimpang are just a short boat ride from Candidasa. In fact the islands are visible from the ocean front pool at Lotus Bungalows Candidasa.
In addition to its natural beauty, Candidasa is also home to several important Hindu temples that you can easily visit. Pura Candidasa is the village's largest temple, dedicated to the Hindu deity of the sea, Dewi Danu. Pura Goa Lawah is a popular stop on the way to Candidasa as it is famous for its bat cave, which is inhabited by thousands of bats. Two other temples, Pura Lempuyang Luhur and Pura Besakih are a bit of a drive but 100% worth visiting. Besakih in particular is a complex of 20 temples making up the island's 'Mother Temple' and is the most important spiritual site on the island.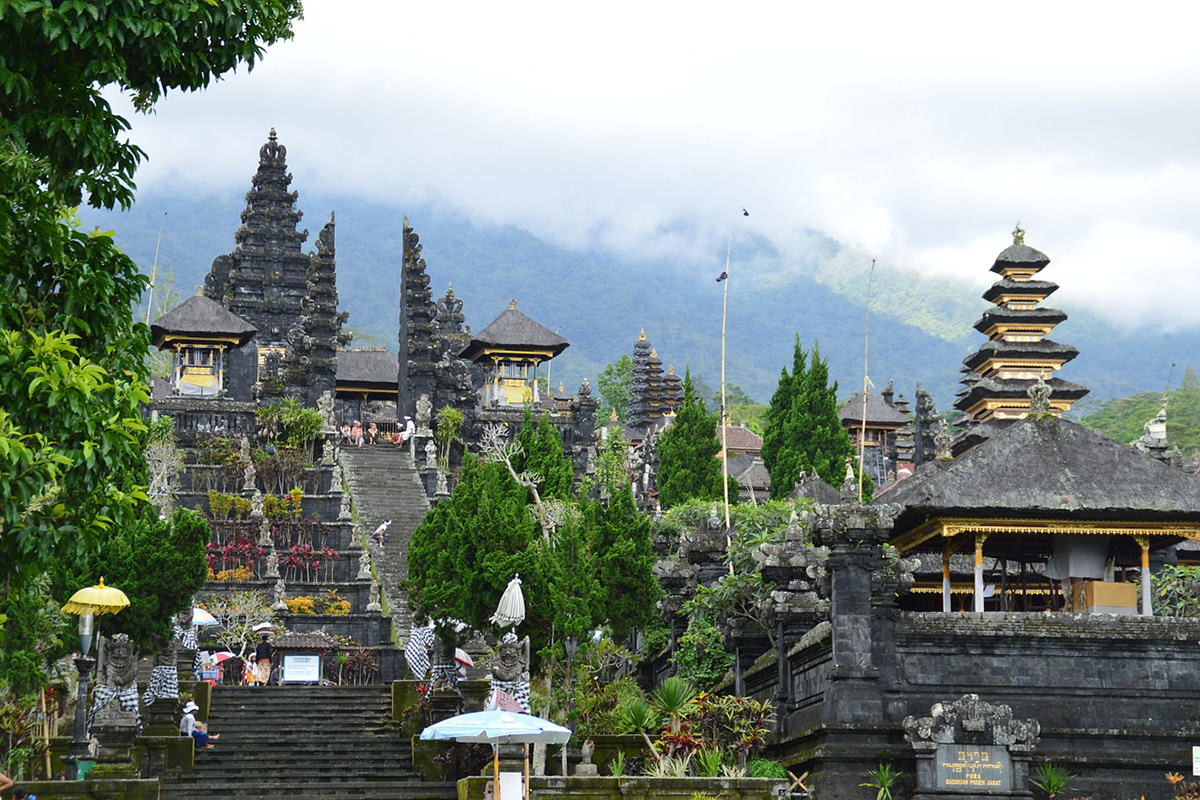 Candiasa is also still a traditional fishing village, offering visitors a glimpse into authentic Balinese culture. The village is home to a small fleet of traditional outrigger fishing boats, known as jukung, which are used by the local fishermen to catch fish and other seafood. While in Candidasa you can observe the daily activities of the local fishermen and learn about their traditional methods of fishing. They can also sample fresh seafood at Lotus Bungalows or at a local warung.
Although there isn't so much beach in Candidasa, one of the best white sand beaches in Bali is just a 15 minute drive away. Down a long winding road and backed by a beautiful coconut grove this beach is often simply called 'White Sand Beach' or 'Virgin Beach'. There are a number of small warungs where you can eat, get a cold drink, and even rinse off in a makeshift shower. Down a long winding road, and backed by a gorgeous natural coconut grove, this is a beautiful place to sunbathe, swim, and enjoy the sea breeze.
Overall, Candidasa's combination of serenity, cultural richness, and breathtaking natural surroundings make it a hidden gem for those looking for a more peaceful and authentic Bali experience.
Have you been to Candidasa? If you have, tell us about your experience in the comments box below. It's a great help to other readers to hear first hand stories from other travelers.