The Best Photo Opportunities In and Around Candidasa
If you're a fan of photography or even Instagram, you'll know that Bali is probably one of the most photographed places in the world. Its stunning rice fields, cliff-top sea views, and palm-lined beaches make for some pretty amazing backdrops. Candidasa in East Bali is a great place to take photos without waiting in lines for the perfect Insta spot. Here are some of the best places to get some gorgeous photos of your trip in and around Candidasa.
Lotus Lagoon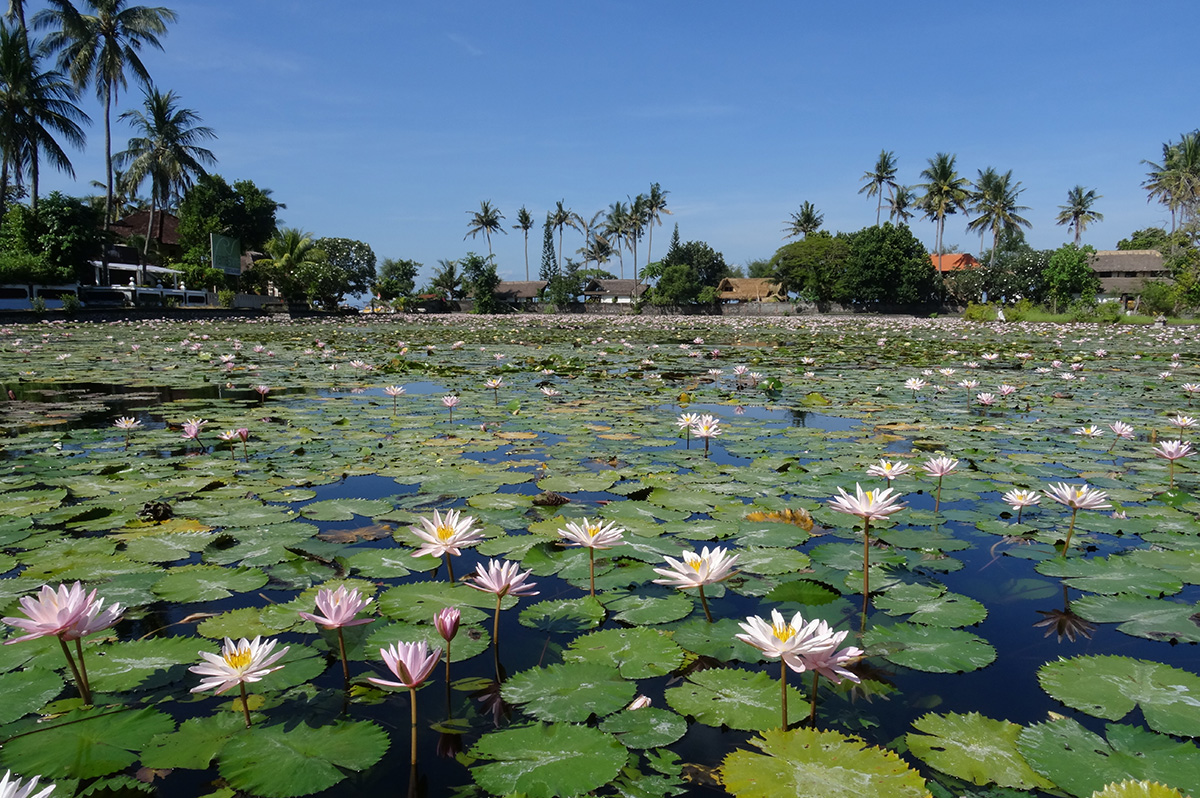 The lotus lagoon is probably the most famous landmark in Candidasa. The 1000 square metre lagoon is filled with lily pads and, if you're there at the right time, blooming lotus flowers. The lotus lagoon is just at the side of the main road through Candidasa, so is easy to get to and free to walk around. For an even more impressive view of the lagoon, climb the steps to Puri Candi Dasa just across the road from the lagoon.
Pasir Putih
If you love a good beach photo shoot, Pasir Putih is your spot. Sometimes called Virgin Beach, it is tucked down a long, bumpy track about 15 minutes from Lotus Bungalows Candidasa. Both the adjacent coconut grove and the beach make for excellent places to take photos. The beach also has rustic beachside restaurants that are fun for taking holiday snaps. If you're over all the photos of fancy beach clubs, some pictures of this more untouched Bali is a lovely change.
Taman Unjung
A popular stop on tours of East Bali is Taman Ujung water palace just less than 30 minutes from Candidasa. This palace was built as a private residence of the last King of Karangasem, I Gusti Bagus Jelantik and his family in 1919. The long over-water walkways, stone carvings, and interesting buildings make it a favorite spot for pre-wedding photo shoots. Of course, you don't have to be getting married to take photos here.
Tenganan Pegringsingan Village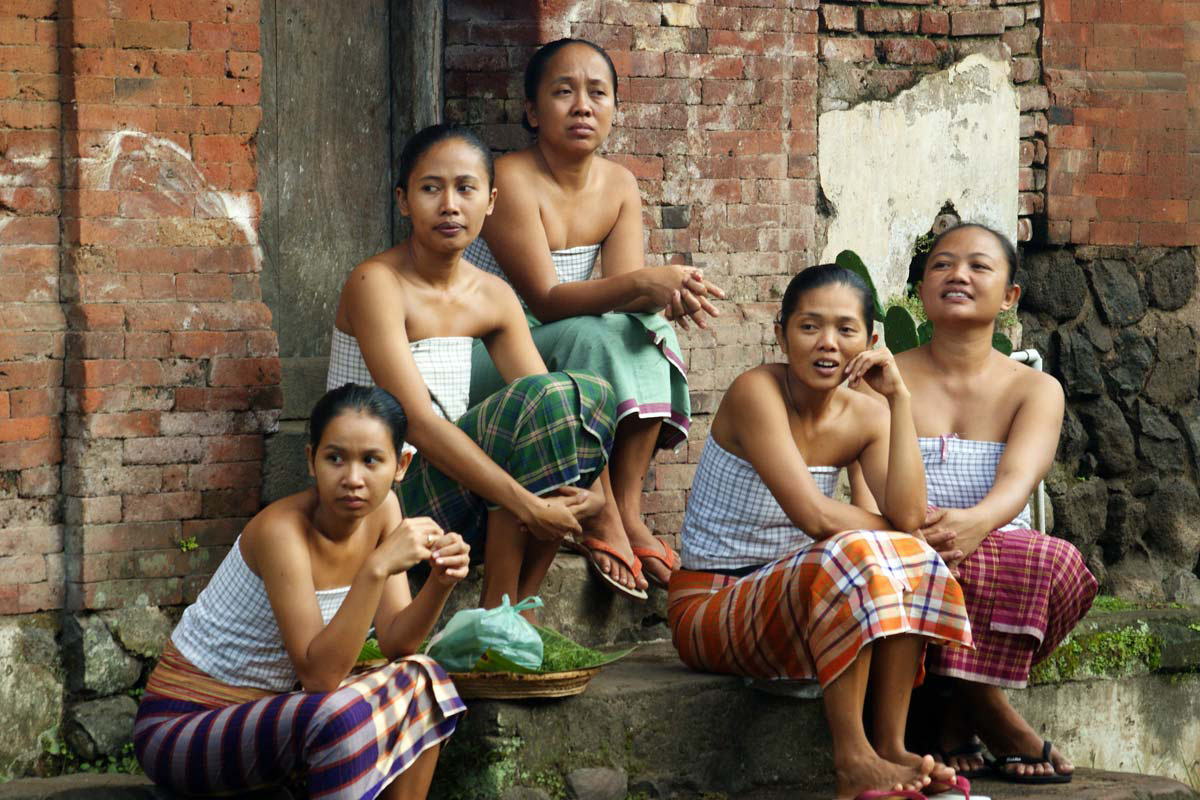 Usually just referred to as Tenganan, this village is a beautifully preserved piece of ancient Bali. The village is known for being home to the Bali Aga, or original Balinese, people. The houses are laid out in a unique way along a long concourse, which is a wonderful backdrop to photos. The beautiful hand-woven cloth made in the village and traditional way of life are also perfect subjects for photographers.
Tirta Gangga
Like Taman Ujung, Tirta Gangga was a royal palace, but also had bathing pools only for the use of the royal family. This is probably the most popular Instagram location on this list but if you arrive early you can catch the morning light and less tourists. The tiered fountains, and stone sculptures of mythical creatures spouting water into bathing pools are beautiful to photograph. Tirta Gangga is easily reached with a driver in just over 30 minutes.
Poolside at Lotus Bungalows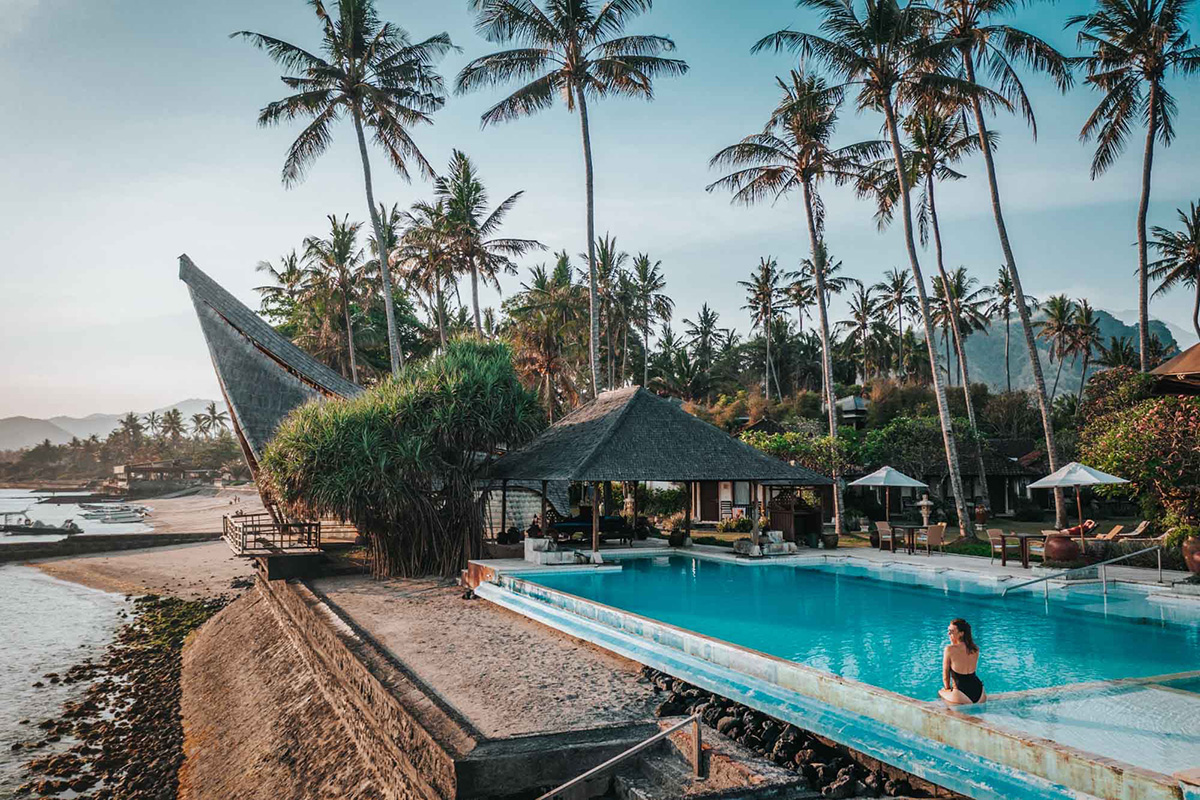 You actually don't have to go anywhere at all for the best photos of Candidasa. Wake up early and see for yourself the awesome sunrises that this coast enjoys. Lotus Bungalows oceanfront pool looks out to the water and is actually the perfect place to snap some photos. Whether you're more interested in portraits or nature shots, you can get what you need right on your doorstep.
Are you an avid photographer, or perhaps just love posting your holiday snaps on Instagram? We love to suggest tours and areas that are the most impressive so leave us a message in the comments box below!