It's Time to Catch Up on Indonesian Adventures
Have you spent the past couple of years dreaming about all the adventures you could go on when travel starts up again? As more and more countries open their borders your dreams could become reality. Indonesia is one of the latest countries to welcome tourists back and there are tons of adventures to be found all over the archipelago. Now is the time to catch up on Indonesian adventures like the ones below.
Culture in Bali
At the time of writing entrance into Indonesia for tourists on Visa on Arrival is through Bali's Ngurah Rai Airport. Visiting Bali is a wonderful place to start your Indonesian adventures. Above all Bali is famous for its unique culture, colourful ceremonies, and ornate temples. You can easily tour the island experiencing the culture on a rented scooter or with a hired driver. Lotus Bungalows Candidasa is an ideal base for visiting Bali's mother temple Besakih, the Bali Aga or original Balinese village of Tenganan, and Lempuyang, one of the oldest and most scenic temples.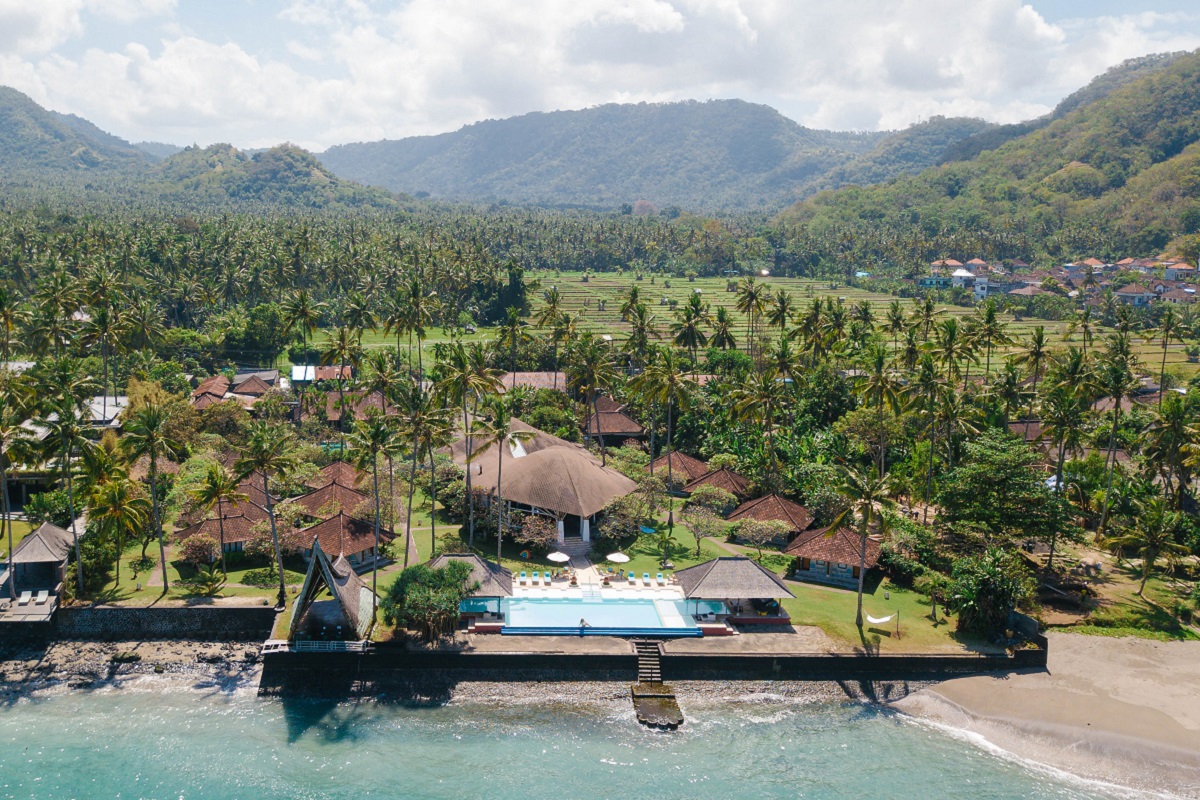 Lombok & The Gili Islands
If you plan to travel on from Bali, Lombok and the Gili Islands are just next-door. Lombok is very different from Bali culturally and in landscape as well. It is dryer and less developed but has beautiful beaches and, of course, the famous Gili Islands. These 3 islands are located just off the northwest coast of mainland Lombok and can be accessed from the north coast or by fast boat directly from Bali. Once in the Gilis you can expect white sand beaches, no motorized traffic, and incredible diving and snorkeling experiences.
Gili Trawangan is the largest of the Gili Islands so is a good place to make your base for adventures. Villa Almarik is perfect for a place to relax, enjoy the peace of the island, and is also close to everything you need to see while you are in the Gilis.
East Java Volcanoes – Mount Bromo & Kawah Ijen
To the west of Bali is the island of Java. East Java is easily reached by flight or car and ferry from Bali and has plenty to see if you are a nature enthusiast. Indonesia is located in the ring of fire and has 147 volcanoes spread across the archipelago. Incredibly, 45 of the 76 active volcanoes are located on the island of Java. Two of the most easily accessible of these are Mount Bromo and Kawah Ijen.
Bromo is a large sommian volcano with a massive crater that can be reached on foot or by jeep. This is quite an active volcano and has had at least 5 eruptions over the past decade so if you are planning to go keep an eye on its status. Kawah Ijen on the other hand has a 1 kilometre wide turquoise-coloured acidic crater lake thanks to its high sulfur content. Both volcanoes are incredible places to visit.
Scuba Diving in North Sulawesi
Although much of Indonesia has wonderful diving, North Sulawesi is a bucket list destination for divers from all over the world. Some of the most pristine reefs and spectacular marine life can be found in this region. Almost dead centre in the middle of the Coral Triangle, you can see hundreds of fish and coral species, molluscs, reptiles and marine mammals.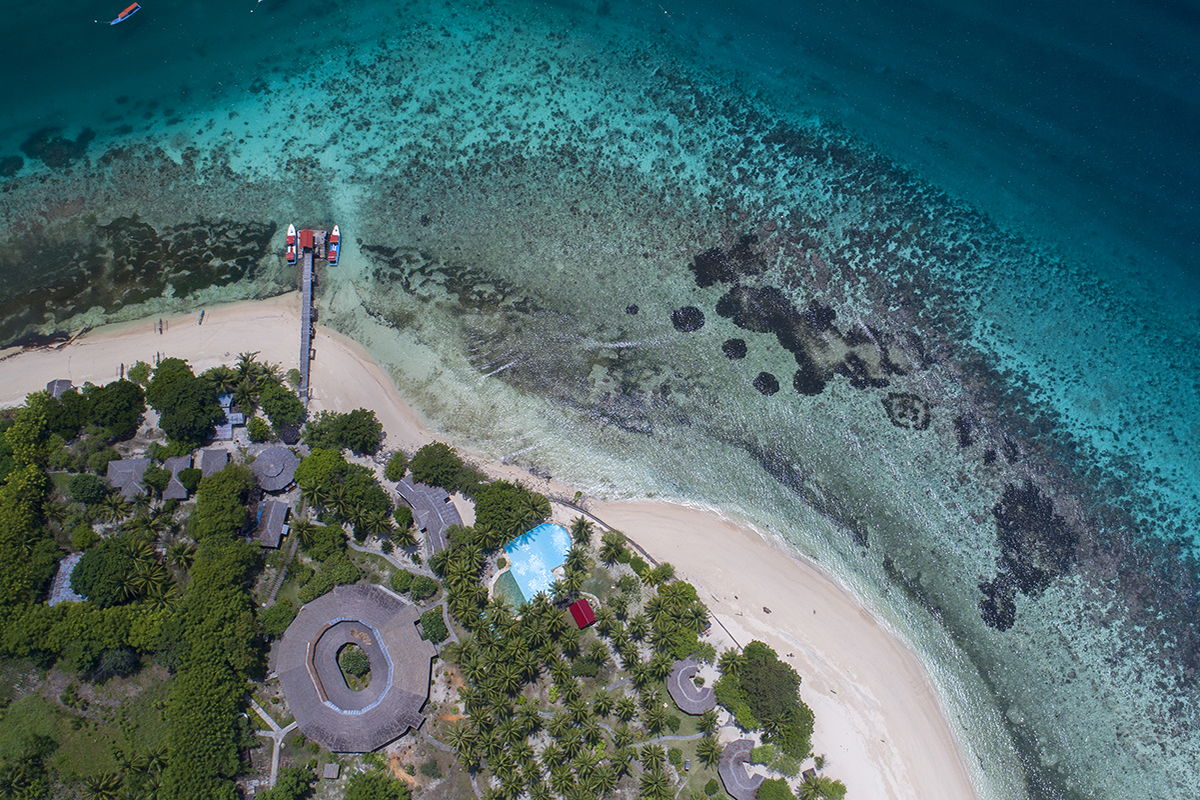 Gangga Island Resort & Spa is located in between Bunaken National Marine Park and the Bangka and Talisei Island dive sites that are also very famous in the area. If you are a diver this is a dream location and an adventure not to be missed in Indonesia.
Immerse in Nature in Raja Ampat
Many people have never even heard of Raja Ampat but once they see pictures, it goes straight on their bucket list of places to visit. Almost as far east as you can go in Indonesia, Raja Ampat is part of West Papua Regency. The remote location of this area has ensured it is not only relatively untouched compared to the rest of Indonesia, but also that its flora and fauna is very unique.
Birding enthusiasts will know about Raja Ampat because of the famous Birds of Paradise that can be found here. In fact 2 species of these magnificent birds are only found in Raja Ampat. Hiking through the jungles to find these birds is truly a once-in-a-lifetime adventure. Of course divers and other nature lovers will also be blown away by the selection of species and enjoy sitting on the deck of their overwater bungalow at Papua Paradise Eco Resort in the absolute peace of a habitats so unchanged by humans.
This is just 5 of the adventures you can have in Indonesia. There are thousands of islands and thousands of things to see and do. Where would you want to start on a trip to Indonesia? Leave us a comment in the box below to let us know!