Staying Sun Safe in the Strong Bali Sun
Bali's location just 6 degrees south of the equator means the sun is much stronger than you may be used to. It's quite easy to get burnt if you don't protect your skin by either covering up or using a good sunscreen. Years of experience have taught us a lot about skin protection and we'd like to share this knowledge with you.
Sunscreen is your friend
When you travel to Bali you should definitely be packing sunscreen with you. Of course you can buy sunscreen in Bali but it is generally more expensive and there is less choice than you might find at home.
Choosing your sunscreen is also very important. You will want a high sun protection factor, ideally no less than 50 SPF. The high UV levels in Bali will cause most people to burn in approximately 15 to 20 minutes so an SPF 50 sunscreen should keep you protected for a couple of hours. After this you will need to reapply as the sunscreen will start to loose its effectiveness.
If you are planning to be in the water a lot it is also essential to get a waterproof sunblock that will stay on. It's also a good option to get a specialized zinc stick to keep your face well protected.
When buying your sunscreen you may want to consider environmental factors. There are lots of ocean safe sunscreens available now that have high sun protection factors and don't contain ingredients that have been found to damage marine life.
Covering up
Sometimes not even sunscreen can keep your skin totally safe from Bali's strong rays. The only thing that you can do in this case it to cover up. A hat is the first line of defense when it comes to protecting your head and face. A simple cap, bucket hat, or wide brimmed straw hat will do the job. This will also keep your head cooler and help prevent sunstroke.
If you spend a lot of time in the water, it might be a good idea to pack a rash guard with long sleeves and chest and back coverage. A t-shirt will work as well but for comfort in the water, especially while diving or snorkeling, a rash guard is your best choice. Remember that when you are in the water you may feel nice and cool, but your skin can be burning quite badly.
Rest in the middle of the day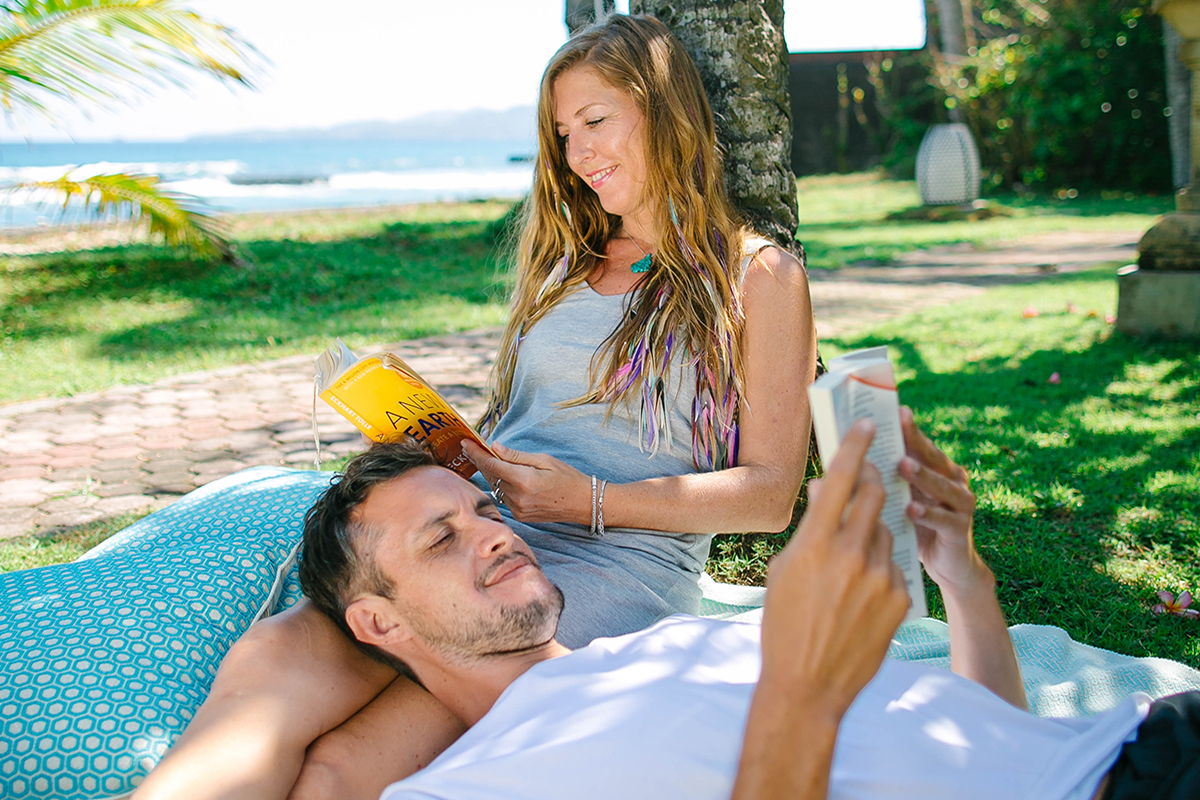 You'll find that local Balinese people often rest when the sun is at its highest from around 12-2pm. This is a wise thing to do as the sun is at its very strongest during this time. It's a good time to take a break, have some lunch, read a book, or take a nap in a cool spot.
It's quite common to see people with sunburn in Bali. It is often too tempting to stay out in the sun when you don't get a lot of sun for the rest of the year. It is also easy to lose track of time when you are enjoying the beach, snorkeling with amazing marine life, or swimming in a crystal clear pool.
Do you have any tips for avoiding sunburn or for lessening the discomfort of sunburn once you have it? Leave us a comment in the box below if you do.