Eco-Friendly Scuba Diving Tips for Your Trip to Bali
If you're a diver you're most likely a lover of marine life and the wonders you can see underwater. You are probably also aware that marine eco-systems are in serious danger of disappearing due to issues like global warming and improper disposal of plastic waste and chemicals. If you, like us, are willing to do whatever it takes to keep diving and enjoying the magic of these marine ecosystems, you should be up-to-date on how to employ these eco-friendly scuba diving tips. These tips are written specifically with Bali in mind but can and should be used wherever you dive.
Single Use Plastics
You may have seen photos and videos from ocean landscapes around the world highlighting the damage plastic waste is doing to the eco-system. According to reports there are also 5.25 trillion pieces of plastic in the ocean. The good news is that more and more countries are banning single-use plastics and trying to clean up the waste already in the water.
Indonesia's government isn't quite there with legislation but local businesses like Lotus Bungalows Candidasa, NGOs and community groups are working hard to reduce the amount of single use plastics being used on the island.
Lotus Bungalows has a refill station, so the simplest thing you can do is bring a refillable water bottle with you to use while you're out exploring Bali. As well as all Gangga Divers boats are equipped with water gallons, so you don't need to bring your own water when you go for diving.
Snacks
One of Bali's major problems is single-use plastic wrappers from snacks. Gangga Divers takes care of making sure you have snacks after every dive providing you with fruits and homemade cakes or pastries.
Outside of diving, it may seem really easy to pop into one of the numerous mini marts to grab a packet of something to snack on. But unfortunately, it's very difficult to find snacks that aren't wrapped in plastic.
However, there are plentiful of delicious good alternatives for snacks in Bali like bananas, oranges, mangosteens, and local cakes wrapped only in natural materials like banana leaves.
Sunscreens
When you're in the blazing sun in a tropical climate like Bali you don't want to leave your skin unprotected from harmful UV rays. However, studies are showing that chemicals like oxybenzone used in many sunscreens can be absorbed by corals. Reproduction and growth cycles can be disrupted by these chemicals, ultimately leading to bleaching. Even if you're not in the water, these substances can be washed down the drain when you shower and end up in marine eco-systems.
This has even led to places like Hawaii and the island nation of Palau banning the sale or use of sunscreens that contain chemicals that are harmful to coral reefs. Again, Indonesia isn't there yet, but this doesn't mean you can't do your part. You can find a list of coral-safe brands of sunscreens on the Environmental Working Group website. Haereticus Lab also has a handy list of coral-damaging chemicals on their website so you can check sunscreens you already have.
Divers Care About Marine Environments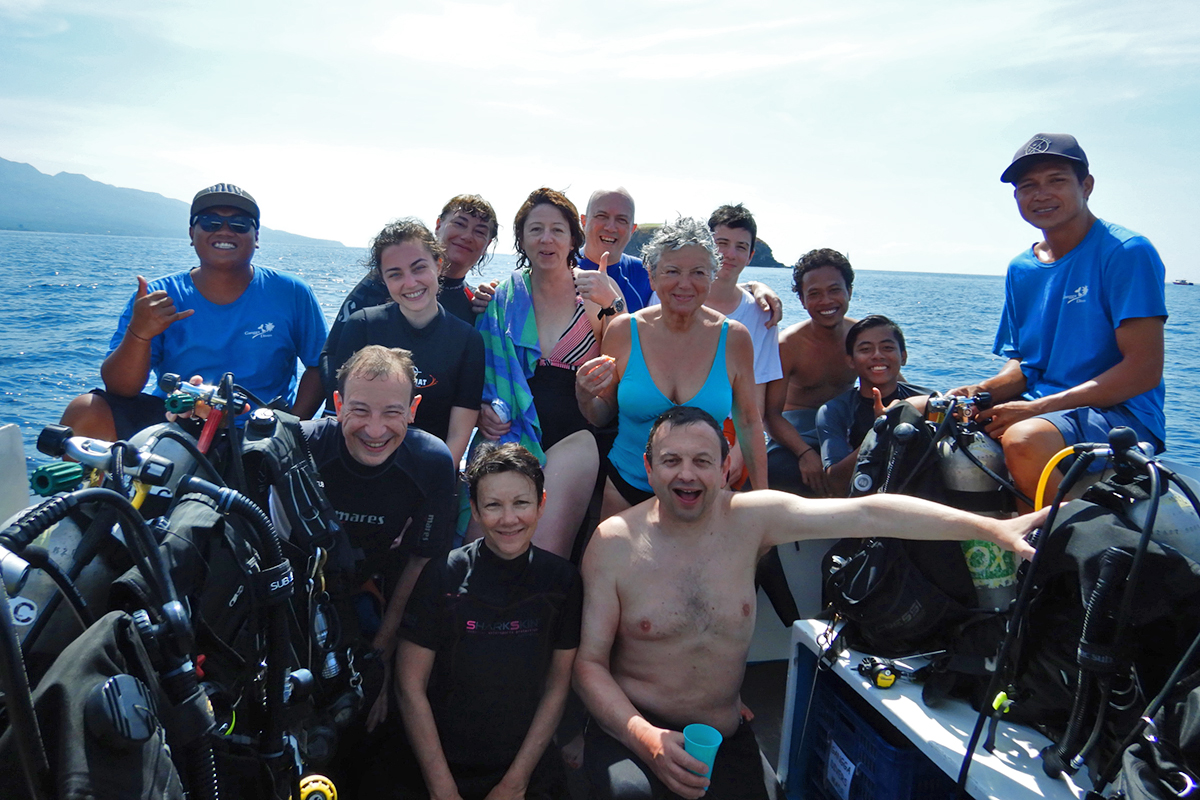 This may be old news to you and as a responsible diver you may have thought about all these tips. However, there are still plenty of divers out there that don't make the effort to make the small changes that really make the difference. This article might just be a reminder to you and also an encouragement to remind others that you are diving with. Do you have any other eco-friendly diving tips? We'd love to hear them, so leave us a comment below.