5 Tips For A Holiday in Bali with Kids
Bali is an ideal place to travel to as a family. There is so much to see and do and Balinese people absolutely worship children. There are lots of things to think about when traveling with children but we often overthink as well. Here are 5 simple tips for simplifying your holiday to Bali with Kids.
Pack Smart
When we are packing for a holiday with kids we can often go a little mad and start worrying about every possible situation. What if they get ice cream on their shirt or their nappy leaks? Do we need two sun hats in case we lose one? Bali is not a remote island with nowhere to get supplies. There are shopping malls, pharmacies, and western-style supermarkets with both local and imported products. You can easily find extra clothes in a pinch, nappies, and things kids like to eat so don't go crazy packing 10 of everything.
Most kids enjoy running around barefoot in their swimwear in the heat anyway so you really don't need much. Laundry services are everywhere and they are cheap and quick or you can wash small items in the sink and leave them in the strong sun for a few hours to dry.
Stomach health
Another thing parents tend to worry about when coming to Bali is the dreaded Bali Belly. This is absolutely understandable when coming from a more sterilized 'western' country. But there really is no need to panic in Bali. If you take some simple precautions there is nothing to worry about.
Traveller's diarrhea, sometimes called Bali belly, is quite common so it is a good idea to take care but not be terrified of getting it. Choose busy restaurants where the turnover of food is high or where you can see the food being cooked. You should never drink out of the tap and wash fruit in clean drinking water or peel fruit when possible.
When young kids are in the bath or shower it can be very difficult to stop them from drinking the water. Our best suggestion if this is a worry for you is to get a cup pour it over them to wash them without filling the bathtub with water. Most kids won't need a ton of showers or baths because they will be spending so much time in the pool anyway.
If it does happen, plain foods like white rice and coconut water are great. Pocari Sweat is a local ion drink that can also replenish fluids. Usually stomach problems will go within a few days but if it continues there are plenty of doctors in Bali that can help with rehydration or in the case of a bacterial infection, antibiotics.
Enjoy the attention
The Balinese are incredibly attentive with babies and young kids. They love to pick them up and carry them around and play with them. This happens often in restaurants and cafes and can be a bit shocking at first. In western countries we aren't used to strangers carrying our kids around and are much more worried about engaging with other people's children without express permission to do so. In Bali it is very common and generally people will think they are helping you when they entertain your kids.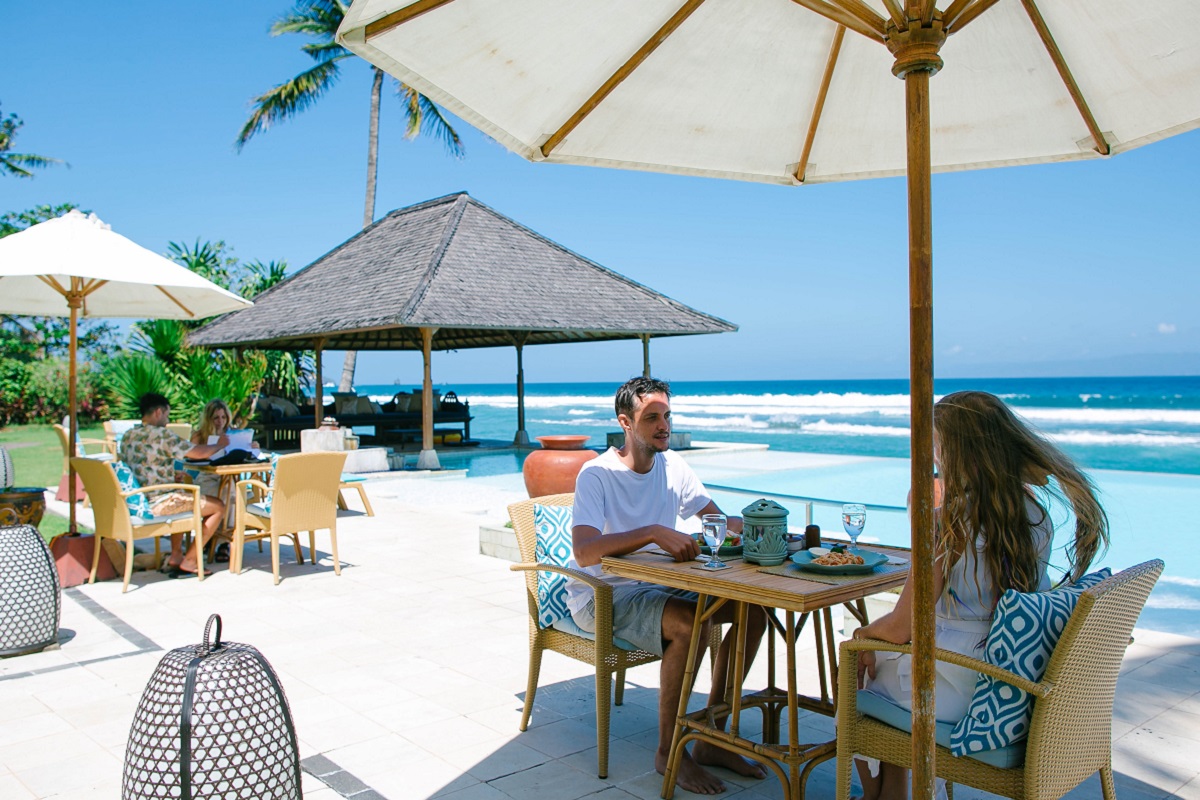 We say, enjoy the ability to eat a meal without a baby on your lap. Have conversations while your toddlers are being shown things around the restaurant or given treats. It is one of the most wonderful things about holidaying in Bali. However, it is a good idea to tell people clearly if you have boundaries. For example, you can ask them to please keep within eyesight or don't give the children sweets.
Stay safe on the roads
When you are traveling on the roads in your home country how do you protect your children? This is something to think about when you travel around Bali. Many people come to the island and lose all sense of what is safe, riding around on scooters with their kids with no helmets, or riding in the front of the car with a small child on their lap and no seatbelt.
It is always your prerogative whatever way you choose to travel but with drivers and baby and child seats so easily accessible now, there is no excuse for acting like the roads in Bali are safer than anywhere else.
Mossies be gone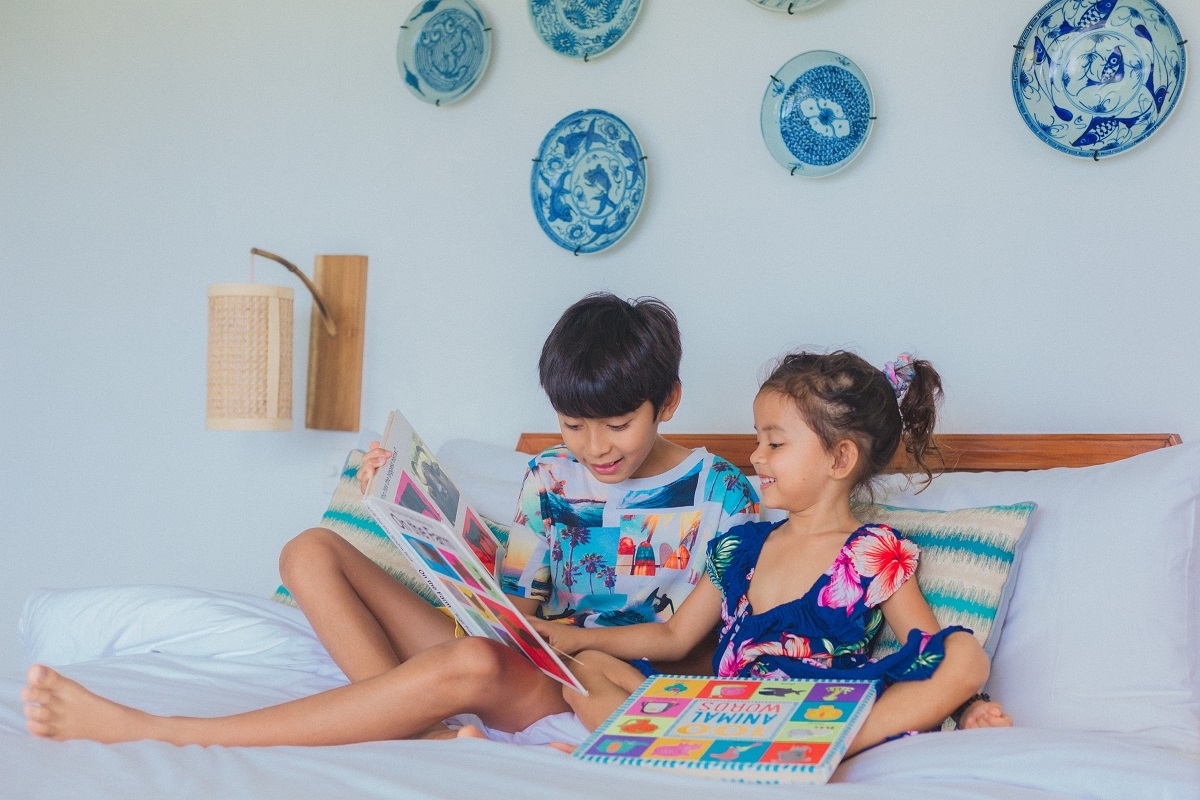 Mosquitos can be the bane of a Bali holiday depending on how much they are attracted to you or your kids. Some people don't get bitten at all and some seem to be magnets for the little blood suckers. Kids can be very uncomfortable if they get bitten and it can upset sleep patterns which is hell for parents.
Mosquito repellant is available everywhere in Bali. If there is a certain type you like, you may need to bring it from home but if you just want something that works it can be found in most mini marts and pharmacies. You can also find mosquito bands and stickers that parents often like to use as they are not applied to the skin. Mosquito nets over cots or kids' beds are also a great way to keep pesky mossies out so check with your hotel if they are available when you book or bring a travel one from home.
That's quite a lot of information in a short article but hopefully it is helpful. Bali really is a wonderful place for families to make incredible memories together. Have you been to Bali with your family? If you have some more tips, please note them down in the comments box below and maybe we'll put them in our next family related article!