6 Places You Never Knew Existed in Bali
Do you think Bali is an open book with nothing left to explore? Think again! There are some incredible places that you might not even know exist. Get off the beaten track and enjoy some of the quieter beauty spots in Bali with these 6 places you never knew existed in Bali.
Bukit Asah Bugbug
Around 15 minutes from Candidasa is Bukit Asah in the village of Bugbug. Bukit means hill, and this really is quite a hill. Overlooking a beautiful white sand beach, often called Virgin Beach, the views from this point are absolutely stunning.
Recently, a campsite has appeared on the side of Bukit Asah but you can still go there to enjoy the scenic views and the cool ocean breezes.
Sambangan Secret Garden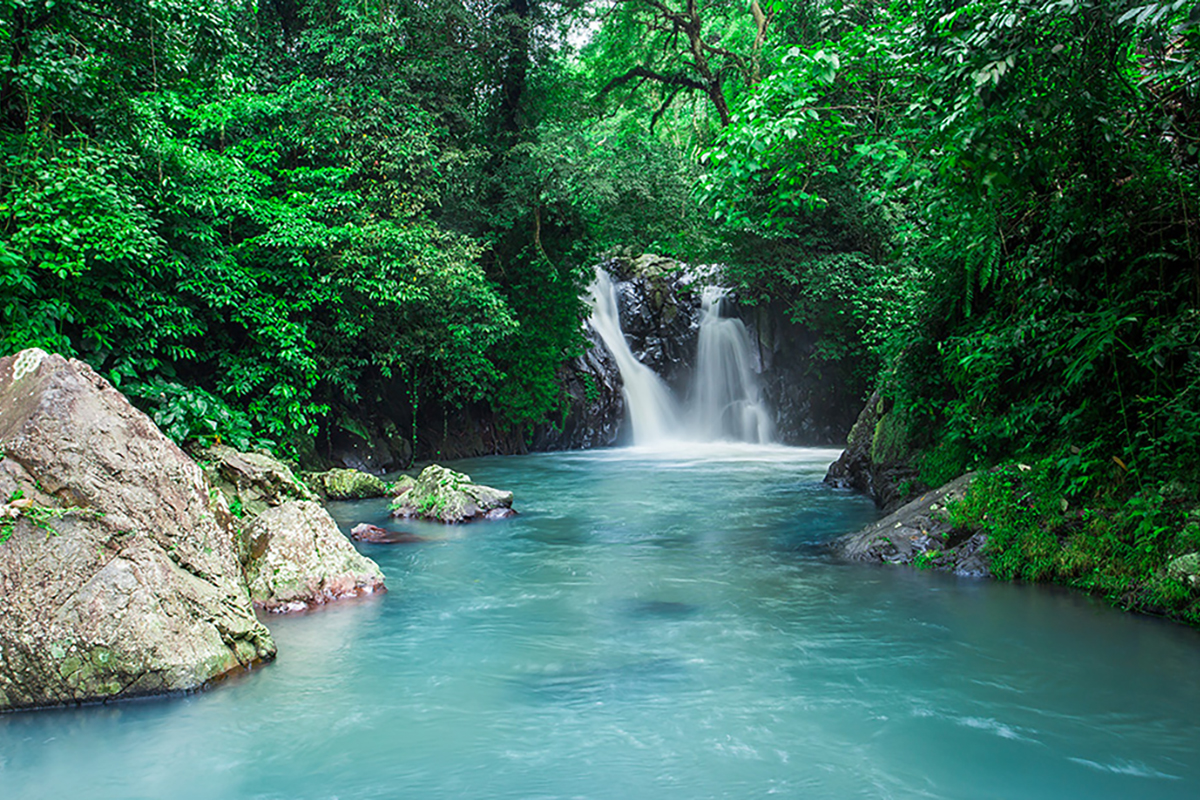 You may have heard of the spectacular Aling-Aling waterfall, but did you know there are actually seven waterfalls in the same area? Only five of the falls can be reached by safe paths, but this is enough to have a beautiful day out exploring the jungle and diving into crisp, clean mountain water.
Sambangan is around 20 minutes by car or motorbike from Singaraja or 25 minutes from Lovina.
Bukit Cinta
Bukit Cinta, or Love Hill is one of those incredible places that most people just have no idea exists. If you are fan of sunrises and want to see Mount Agung volcano at its most spectacular, Bukit Cinta is the spot. It's pretty easy to get to if you are staying at Lotus Bungalows Candidasa even if you have to get up early in the morning to see the sunrise. Book a car or hop on a scooter for the 30 minute ride to Bukit Cinta from Candidasa.
Beji Guwang
Beji Guwang is a canyon formed naturally by the flow of the river flowing through the area. The beautiful canyon is also a sacred place for Balinese Hindus to make offerings and collect holy water.
It can be quite a challenging path to the canyon and there are places where the rocks are very slippery. However, if you take care, it is a wonderful place to visit and makes for the perfect photographic backdrop. It's also a good stop on the way from Ubud to Candidasa.
Bukit Mende
Another hill outlook that was not known to anyone but locals until recently is Bukit Mende. This is way up in the hills of Kintamani where the air is cool and fresh. It's not easy to get to, but you'll find it worth the effort once you are looking out on the amazing views the ridge affords. You'll feel like you are walking in the clouds as you enjoy the 360 degree panorama.
Desa Temukus
Photographers will love the backdrop of marigold flowers as far as the eyes can see in Desa Temukus. The locals here grow crops of these golden flowers for the many religious ceremonies that happen around Bali all year round. If you ask the farmers you can get in the fields and take photos against the colourful background.
Desa Temukus is located around 2 kilometres from Besakih Temple, or about an hour from Candidasa.
Have you heard of any of these places to visit in Bali? If not, make sure you add them to your Bali bucket list! When you stay in Candidasa, Lotus Bungalows staff members can help you book day trips or transport from one area of Bali to another. Just let us know if there is anything at all we can assist with. Or if you have any questions about Bali, just pop a comment in the box below.